Micro-sclerotherapy
Micro-sclerotherapy is the treatment of choice for smaller varicose veins, recurrent varicose veins and thread or spider veins.
It involves injecting a chemical solution directly into the diseased veins, causing the lining of the vein to become sticky and to occlude. The veins eventually fade from view as they get reabsorbed by the body over a period of about three months.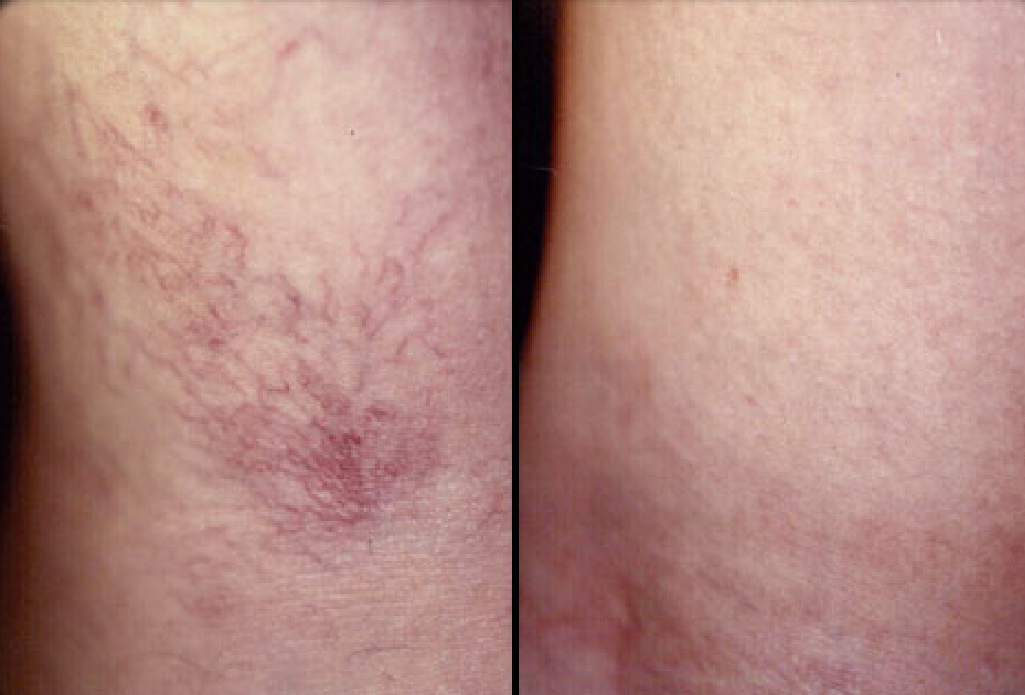 The procedure takes less than 30 minutes.
It is advised to wear Grade 2 compression stockings for 48 hours afterwards. You can return to normal activity immediately.
Occasionally, more than one treatment session is required.
Realistic expectations should be discussed at the consultation.