Radiofrequency Ablation of Varicose Veins
Radiofrequency ablation is a minimally-invasive (keyhole) procedure which treats the underlying cause of varicose veins i.e. superficial venous reflux.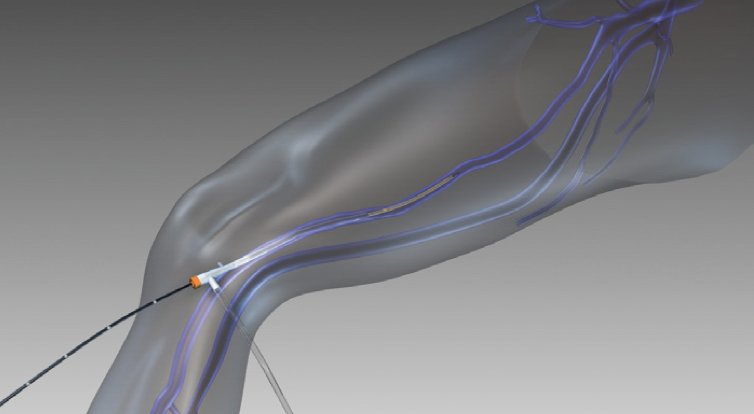 Under ultrasound guidance, a tiny catheter is placed into the diseased vein and radiofrequency (RF) energy delivers controlled heat to the vein wall. This seals the diseased vein, allowing blood to be re-routed to the heart via healthy veins.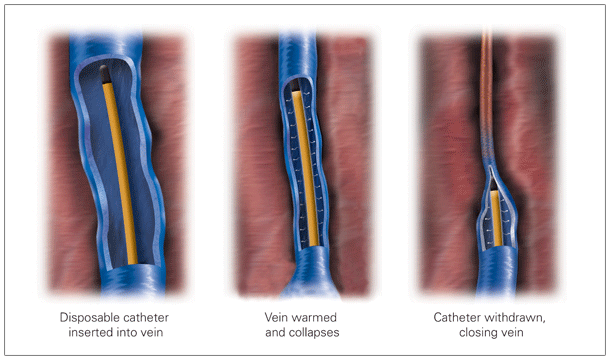 Patients usually resume normal activity within 2-3 days.
Stockings must be worn post-operatively.
RF is highly effective with a 97% success rate after 3 years.
Radiofrequency Ablation has been shown to be superior to Laser treatment (980nm) with regard to:
Less pain and bruising
Fewer complications
Faster recovery
Read a study on Radiofrequency Ablation Recovery results
You can learn more about the procedure by watching this video or at www.venefitprocedure.com